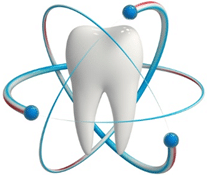 Preventative Care for your Teeth
August 4th, 2016
Dental Cleaning
Proper cleaning and maintenance for your teeth dictates that you brush your teeth twice-daily and floss once-a-day. Although these practices are good, visiting the dentist for an examination and cleaning are necessities for keeping your mouth strong and disease-free.
Even with careful flossing and consistent brushing, tartar (plaque that has hardened) can still build up in your teeth, which can cause gum and teeth diseases.
A professional cleaning by Avalon Dental Care entails:
Scaling and Root Planing or Deep Cleaning – This is the process of removing the plaque from teeth, the gums, and all of the pits or fissures.
Tooth Polishing – Using dental instruments, Avalon Dental Care will smooth the surface of your teeth, making it harder for plaque to accumulate.
Debridement – The process of the necessary removal of tartar. Plaque has built up too much, and requires more focus to remove.
Fluoride Treatment
Tooth decay can be a large problem if left untreated. Avalon Dental Care recommends treating your teeth with fluoride to prevent tooth decay. Our friendly staff will be happy to help you learn more about fluoride and its benefits.
Oral Hygiene Instructions
Avalon Dental Care will educate you on how to properly take care of your oral hygiene. When you leave us, you will be confident in your knowledge of how to keep your mouth disease free by properly brushing, flossing, and more.
Pit and Fissure Sealants
If you are already suffering from a cavity or tooth decay, we have sealants that we can apply to contain the damage from spreading.
Don't delay any longer and come visit Avalon Dental Care!
We have 2 locations for your convenience. To contact our El, Segundo location please call (310) 640-3500. To contact our Carson location please call (310) 830-3500.
Share This Story, Choose Your Platform!