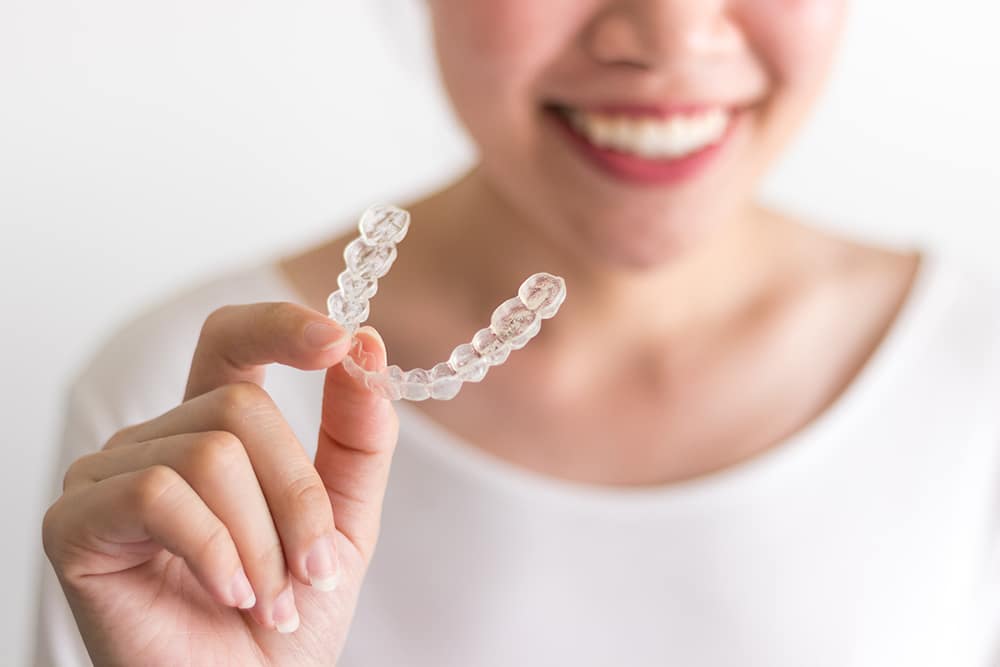 Am I a Good Candidate for Invisalign?
November 4th, 2021
Invisalign continues to grow in popularity, and it's no surprise why. The world's most advanced clear aligner system delivers beautiful, straight smiles without dealing with metal brackets or wires. Your trusted team at Avalon Dental Care will create a custom treatment plan to deliver results you'll love!
What Is Invisalign and How Does It Work?
Invisalign clear aligners, brought to you by Align Technology, offer a discreet alternative to traditional metal braces. Your aligner trays are custom-made for you, providing a perfect fit and maximum comfort. They are designed to apply gentle, precise pressure to gradually shift your teeth into alignment.
You'll need to wear your clear braces for at least 20 to 22 hours each day to achieve your desired results. After the treatment concludes, you'll need to wear retainers to maintain your beautiful smile.
What Are the Benefits of Invisalign?
It's never been more convenient or comfortable to straighten your teeth and perfect your smile than with Invisalign. The innovative orthodontic solution will have you on your way to your ideal smile up to 50 percent faster than metal braces. The proprietary SmartForce features and SmartTrack material make the innovative aligner system highly efficient for correcting a range of complex cases with predictable results.
Your clear braces are made of a comfortable, smooth plastic material that is gentle on the cheeks and gum, unlike braces with their wires and brackets. They are also removable, making it easy to clean your teeth as you normally would and enjoy your favorite foods without restriction. Best of all, the virtually invisible aligners deliver a stunning smile transformation without anyone having to know!
What Conditions Does Invisalign Treat?
Invisalign addresses a range of orthodontic concerns, including protruding, gapped, crooked, and crowded teeth, as well as problems with the bite, including underbites, overbites, open bites, and crossbites. Whatever your orthodontic needs are, Invisalign will likely have the perfect solution for you.
Are You a Good Candidate for Invisalign?
While most people are candidates for Invisalign, the innovative treatment may not be the best option in some cases. For example, traditional braces may work better for severe oral issues, including extreme tooth rotations, underbites, and overbites, as well as deep bites with spacing and impacted canines.
The best way to determine if you're a candidate for Invisalign treatment is to talk to your trusted team at Avalon Dental Care. We will evaluate your unique concerns and recommend the best orthodontic treatment option to deliver your desired results.
Invisalign Invisible Braces in El Segundo and Lomita
Visit Avalon Dental Care to learn more about perfecting your smile with Invisalign. Our team will work with you to create a fully personalized treatment plan to straighten your teeth and deliver your perfect smile. Call us and schedule your appointment today!
Share This Story, Choose Your Platform!