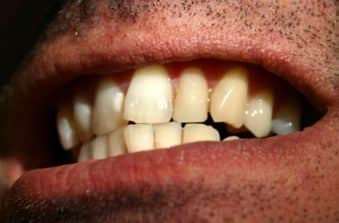 Health Problems that Stem from Crooked Teeth
December 5th, 2016
The Perils of an Imperfect Smile
Unfortunately, not everyone is born with a perfectly straight, dazzlingly white smile. Many individuals are born with teeth that are visibly crooked. Overlapping teeth are more than an aesthetic problem. There are several ways in which a crooked smile can lead to serious health conditions.
Negative Health Effects of Crooked Teeth
Many dentists agree that there is a connection between patients with a crooked teeth and tooth decay. It is likely due to the fact that crooked teeth are much harder to clean than straight teeth. Food particles that are left behind turn into bacteria that accumulates and wreaks havoc on your teeth. There is also an increase in developing gingivitis and cavities.
Straining of the jaw muscles can occur from crooked teeth. Having crooked teeth puts extra pressure on the jaw muscles and the body's reaction is to put more pressure on the teeth and muscles. Over time this will cause the teeth to break or develop temporomandibular joint disorder. TMJ is constant pain in the jaw and makes it difficult to move your jaw when speaking or eating.
While we have stated that it is not purely aesthetics, we have to keep the impact crooked teeth make on one's self-esteem. There are many who will not care how their crooked teeth make them look but there are those that do. It is hard to be a confident child or adult when you are teased about your appearance. Low self-esteem can also lead to depression for certain individuals.
El Segundo Braces
Braces the best solution to eliminating the problems that arise from crooked teeth.
At Avalon Dental Care, our dentists take the time to ensure all of our patients feel happy with their smile. To schedule your appointment, contact our El Segundo Office at (310)640-3500 or our Carson Office at (310)830-3500.
Share This Story, Choose Your Platform!