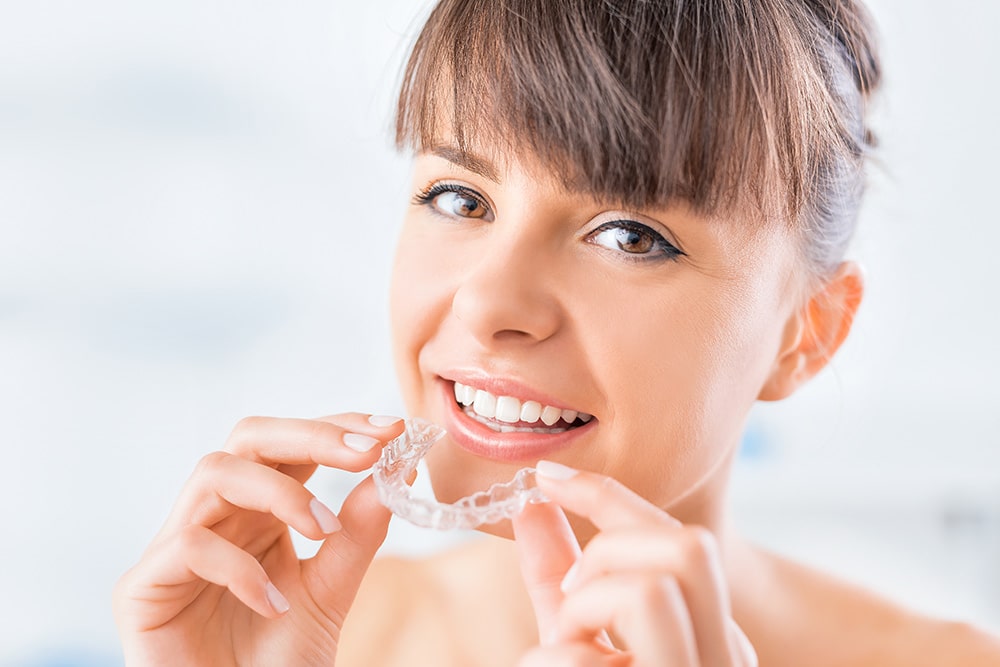 How Long Does Invisalign Take to Make My Smile Beautiful?
May 11th, 2020
Congratulations on deciding to straighten your teeth with Invisalign, the world's most advanced clear aligners. The question is, how long does this revolutionary treatment take to make your smile beautiful? Straightening your teeth effectively and safely may take a bit of time. However, the incredible results are well worth the wait!
Invisalign Overview
Cosmetic dentistry offers Invisalign, the virtually invisible revolutionary aligner system that allows patients to achieve their ideal smiles without anyone having to know. This orthodontic system utilizes 3D imaging of your teeth to configure a series of aligners that gradually move your teeth into alignment following your custom treatment plan.
How Quickly Can Invisalign Deliver Your Ideal Smile?
Invisalign will have you on your way to the smile you desire up to 50 percent faster than with traditional braces. The exact time it takes to achieve your perfect smile will depend on your unique needs and desired treatment outcomes. In general, mild crowding with a few minor tweaks may qualify you for the speedy version of Invisalign called i7, which typically takes around 14 weeks. Moderate crowding, on the other hand, may require about 12 months to correct. If your case is more complex, treatment may take longer to complete.
An important factor that affects the length of treatment is patient compliance. You must wear your clear aligners for 20-22 hours a day, only taking them out to eat and clean your teeth. If you do not wear your aligners as required, expect a longer treatment time. To keep your treatment as short as possible, make sure you wear your aligners for the recommended time, move on to your new aligners on the correct date, and keep up with your orthodontic appointments.
When Will You Start Seeing a Difference?
Just like braces, Invisalign works to shift your teeth gradually into alignment. As you move from a set of clear aligners to the next, you'll start noticing your smile looking better and better. Most patients see visible results in as little as 10-12 weeks.
Are You Ready to Smile with Confidence?
Contact Avalon Dental Care in the El Segundo and Carson areas to learn more about Invisalign, the clear choice for those wanting to straighten their teeth without dealing with traditional metal braces. We look forward to helping you achieve the smile you've always desired. Call us and schedule your appointment today!
Share This Story, Choose Your Platform!