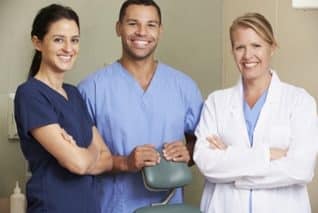 How Often Should I See My Dentist?
December 5th, 2016
Importance of a Dentist Visit
In the past, dentists were made aware of how badly Americans were taking care of their teeth. This was due to the fact that there weren't standards put in place for how many times a year a person should visit their dentists. Even with a minimum number put into place, many individuals treat their teeth like their car, and only make an appointment when something is going wrong. Here is a breakdown of how many times one should visit their dentist.
How Often You Have an Exam
One to two visits a year should suffice for those who have healthy teeth. One visit can consist of your annual check-up and the other can be for a deep cleaning. This method is recommended to prevent the formation of cavities and gum disease. Keep in mind that many oral health issues do not make themselves known until it has advance to a late stage. Meaning you will not see damage or feel the pain until the advance stages.
While twice a year is great for the majority, there are a select few that may need more frequent visits. High risk candidates, those who have a higher chance of contacting dental disease, should visit their dentist more often. Those individuals include smokers, diabetics, those who have oral health issues or susceptible to cavities, and pregnant women.
El Segundo Dental Cleaning
Taking care of your teeth should always be a number one priority. If you are unsure of how often you should see your dentist then do not wait for a problem to arise before you do, schedule an appointment today. Your dentist can properly advise you to how often you will need to make a visit to their office. El Segundo residents can seek the expertise of Avalon Dental Care, contact our office for your appointment.
El Segundo Office- (310)640-3500
Carson Office- (310)830-3500
Share This Story, Choose Your Platform!