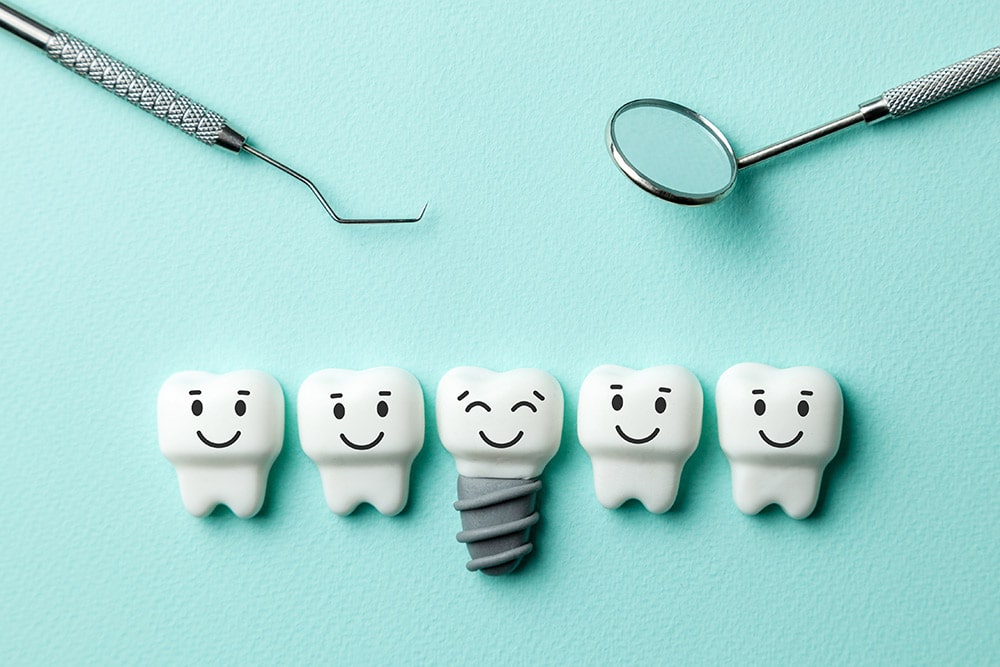 Implants – Endosteal and Subperiosteal
March 17th, 2020
If you are in search of a solution to restore missing teeth, you may want to consider dental implants. Once in place, your restorations will look, feel, and function just like your natural teeth. You'll love the incredible results and will smile with confidence once again!
What Are Dental Implants?
Dental implants are titanium, screw-like posts designed to replace missing tooth roots. When placed in your jawbone, they bond with your natural bone in a process called osseointegration. Implants provide a sturdy and secure foundation for supporting one or more replacement teeth called crowns that we closely match to match your natural teeth. A connector known as an abutment sits on the top of the dental implant to hold and support your crowns.
What Are the Benefits of Dental Implants?
Dental implants are the best alternatives to your natural teeth. When in place, your restorations look, feel, fit, and function just like natural teeth. Dental implants are incredibly durable, making them a reliable long-term solution. With proper care, they have the potential to last a lifetime.
Dental implants will help you speak clearly and chew with ease. Better yet, they support your natural facial structure, allowing for a beautiful, confident smile. Dental implant surgery is recognized as one of the safest and most predictable procedures in dentistry.
What Are Endosteal Implants?
Endosteal implants are the most common types of implants. They work well for patients with good overall and oral health and adequate bone density. The procedure involves surgically placing the titanium implant into your jawbone. During the healing process, which typically requires a few months, the implant fuses to your bone.
What Are Subperiosteal Implants?
Subperiosteal implants offer an excellent solution for patients with weak or shallow jawbones that cannot support endosteal implants. Instead of placing your titanium implant into the jawbone, a metal frame is fitted on it, just below the gum tissue. Posts attached to the frame extend through the gums to secure the prosthetic teeth.
Quality Dental Implants Near Me
Contact Avalon Dental Care in the El Segundo and Carson areas to learn more about restoring your smile with dental implants. We will recommend the best implant option for your unique needs. We look forward to helping you enjoy a healthy, confident smile. Call us and schedule your appointment today!
Share This Story, Choose Your Platform!