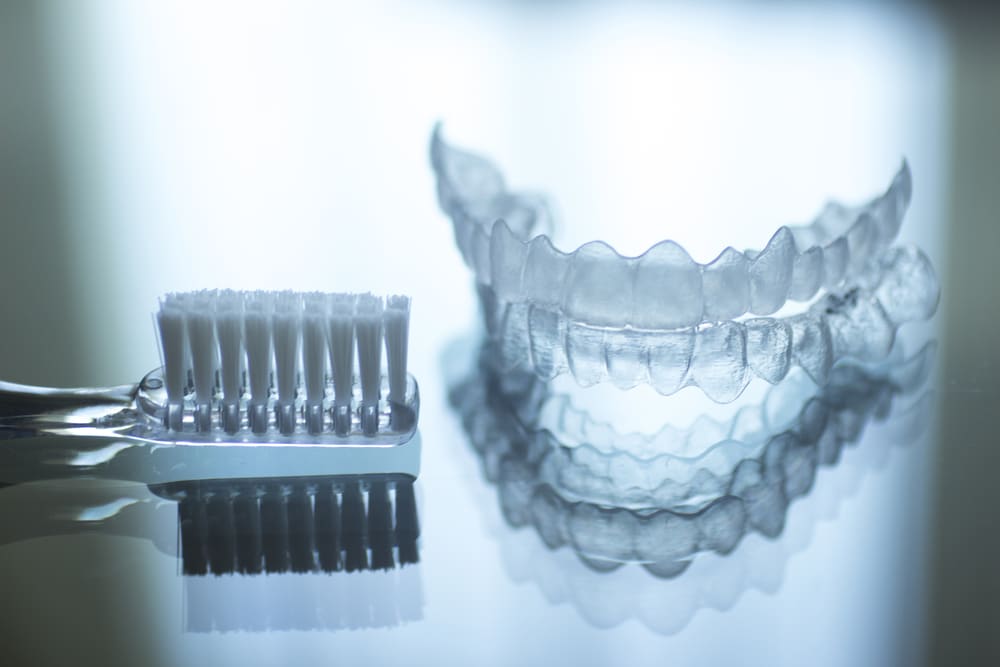 Need An Alternative To Braces? Try Invisalign Aligners!
June 15th, 2017
Traditional braces can be unsightly, uncomfortable, and hard to maintain well. Whether you're an older adult in need of an alternative, or seeking a way to provide orthodontic care to a child without turning to traditional braces, you may be interested in Invisalign – the best alternative to braces.
What is Invisalign?
Invisalign is a comprehensive orthodontic system that makes use of specialized, custom-molded retainers to provide "invisible braces" that are removable, durable, and almost totally invisible to the naked eye. This makes Invisalign a fantastic choice if you need orthodontia, but dislike the look of traditional metal-bracket braces.
How Does It Work?
How Invisalign works is quite similar to traditional braces. However, instead of using metal brackets and wires, specialized plastic "aligners" are built that shift your teeth gradually over time. By changing these aligners every week, you'll slowly shift your teeth into the correct position, based on the custom treatment plan created by your orthodontist.
How Long Does Invisalign Treatment Take?
For adults, the average treatment time is around 12 months, if the aligners are worn for the recommended 20-22 hours per day, removed only for eating, flossing, and brushing. However, this may vary depending on the specifics of your orthodontic needs – ask your orthodontist for more details.
What Are The Benefits?
Invisalign aligners are fantastic alternatives to braces, because they offer the same orthodontic performance while remaining almost totally invisible.
In addition, the aligners can be removed while chewing food, brushing, and flossing. This allows you to have a better overall level of oral hygiene and health, compared to traditional wire-and-bracket braces.
Avalon Dental Care – The #1 Invisalign Provider In El Segundo
Curious about the many benefits of Invisalign? Come to Avalon Dental Care for an appointment today, and see why we're the best provider of Invisalign clear braces in all of El Segundo!
Share This Story, Choose Your Platform!