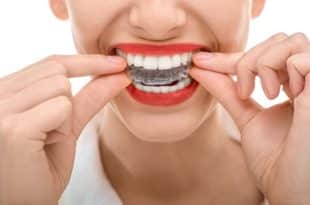 Straight Teeth at Any Age
December 5th, 2016
You Are Never Too Old for Braces
Many people go through their entire lives being embarrassed by their crooked teeth. Just because adolescents has come and gone does not mean the window for braces has passed too. In fact, many adults choose to straighten their teeth despite being older. Not only are straight teeth a boost to your self-confidence but have many health benefits. Age is not a factor when it comes to qualifying for braces but here is what does.
Adult Braces
Misaligned teeth are harder to clean than straight teeth. Improperly cleaned teeth can lead to a host of oral diseases which can cause bad breath, tooth and gum disease. Crooked teeth can actually make eating a chore whereas it is much more comfortable to chew with straight teeth.
Healthy teeth can be shifted no matter how old you are which is why your qualifications depend on your periodontal health. Periodontal health is broken down into two categories; your gum health ("peri") and tooth health ("odont"). Gum disease can eliminate your chances of adult braces if it lead to the loss of a tooth supporting bone.
Invisalign in Carson
Having a great smile is a confidence booster no matter how old you are. So think of adult braces as an investment towards your self-esteem. If you are hesitant because of how you might look with metal brackets then your solution can be found in Invisalign braces. The clear material will straighten your teeth without detection. Before you know it, your teeth will stunningly straight!
At Avalon Dental Care, we help your smile shine at any age. If you are ready to get your teeth straighten then contact us today, we are conveniently located in Carson and El Segundo.
Carson Office: (310)830-3500
El Segundo :(310)640-3500
Share This Story, Choose Your Platform!