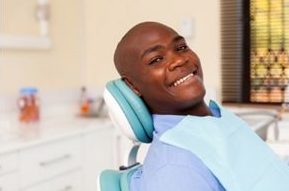 Tips for Having the Best Dentist Visit
December 5th, 2016
A Stress-Free Dentist Visit
Many individuals put off a dentist visit due to fear of pain. For those who decide to face their fears, they will find it is not bad at all. If you take the proper measure before and during your visit then you will find your appointment is not only pain-free but stress-free as well.
Dentist appointments are so stressful for some that they feel the need to take a pain reliever before they are in the door. Having chemicals in your body can complicate the visit and even lead to the doctor rescheduling a procedure. Instead, voice your concerns to your dentist before the exam or procedure gets underway. You dentist will do everything within their means to ensure your fears are eliminated.
Be upfront about how well you take care of your teeth. Not only can your dentist tell when you are fibbing but it will give them a better idea of where your oral health stands and they can proceed from there. With all of the new technology, any discomfort you may have felt before will be reduced or completely eliminated.
Choosing a dentist you can trust is important to a stress-free visit. A great dentist is one that will take the time to not only listen to your concerns but will keep them in mind during your next appointment. Be sure they not only listen to your questions but actually take the time to answer them for it is the best indication of a great dentist.
At Avalon Dental Care, our dentists take the time to ensure all of our patients feel comfortable. To schedule your appointment, contact our El Segundo Office at (310)640-3500 or our Carson Office at (310)830-3500.
Share This Story, Choose Your Platform!