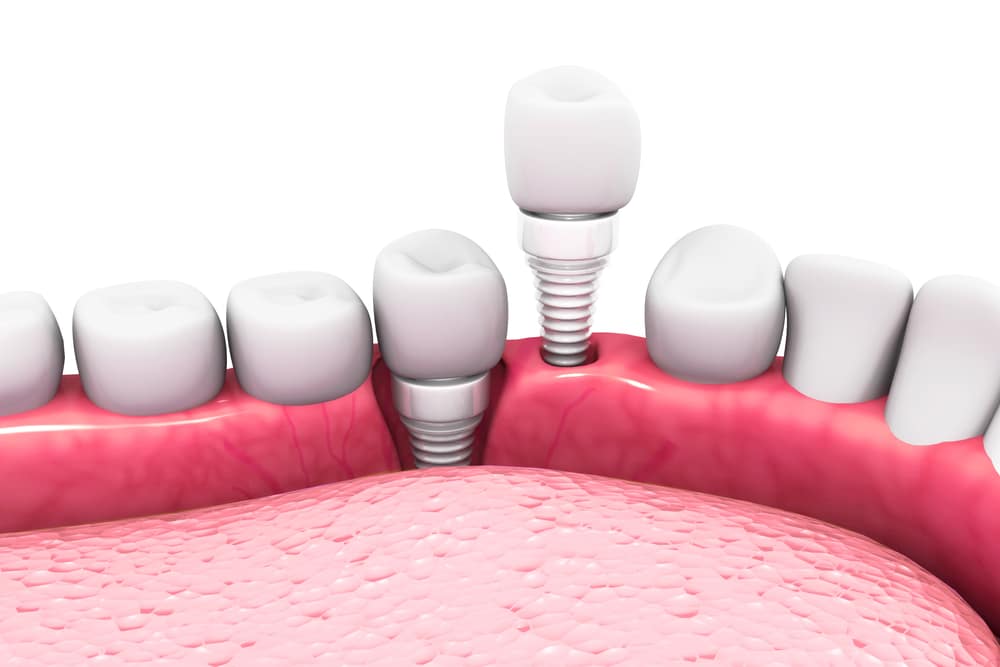 Titanium Vs Ceramic Dental Implants – What's Right For Me?
July 1st, 2017
If you need dental work done in El Segundo, you may be curious about the difference between the two most popular types of dental implants i.e. Titanium Vs Ceramic. In modern dentistry, 99% of all dental implants are created from titanium, ceramic zirconia, or a combination of the two.
So what's the difference between these two materials? Read on, and find out for yourself!
Titanium Dental Implants
Titanium implants are an older technology, compared to modern zirconia ceramic implants. However, they have certainly stood the test of time – many patients with titanium implants have no issues even 20 or 30 years down the line.
Compared to ceramic dental implants, titanium dental implants offer several advantages:
● Two-piece construction – Titanium implants can be crafted in a "two-piece" system that provides additional versatility, and is often easier to implant. This leads to better patient outcomes.
● Long-term strength – Modern titanium alloys rarely fracture. This gives them an advantage over ceramic implants, and makes the material a better choice for patients with clenching or tooth grinding issues.
However, there are some disadvantages when it comes to titanium vs ceramic dental implants. Some titanium implants can corrode – though this is rare if there are no other metals present in the mouth. Titanium implants are also less aesthetically appealing, as the metal can sometimes show through the gums.
Ceramic Dental Implants
Modern zirconia ceramic implants are a very new technology. Approved for use in the late 2000s, this material offers performance and strength that is similar to titanium, without any risks of corrosion. This material offers several advantages:
● A more natural look – Ceramics can be crafted to match the color of teeth perfectly, creating a seamless aesthetic effect.
● Won't degrade – The ceramic is totally unaffected by the presence of other metals, and won't break down in the mouth.
However, some people report that ceramic implants are more likely to fracture. In addition, the one-piece design makes it harder for oral surgeons to insert them perfectly, so implantation of ceramic dental implants can be somewhat more difficult.
So What's Right For Me?
In the end, that depends on your personal preference and your doctor's recommendation. Both titanium and ceramic zirconia implants are time-tested and doctor approved – and either one could be a perfect solution to your dental needs.
We recommend that you consult with your oral surgeon, and get their perspective on this issue before dental implantation.
So, come to Avalon Dental Care in El Segundo today! We can help you understand the difference between these common dental implants, and recommend the procedure that's appropriate for your particular oral needs.
Share This Story, Choose Your Platform!