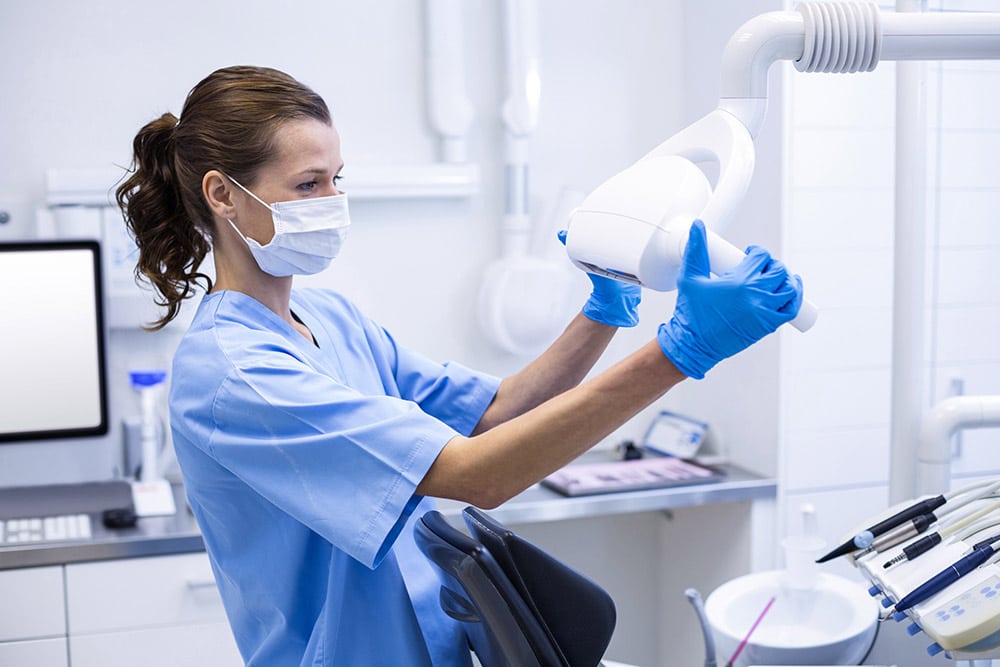 What Is the Role of the Hygienist?
December 4th, 2020
If you've had your teeth professionally cleaned lately, chances are you've got to meet one of the dedicated professionals known as dental hygienists. A hygienist plays a vital preventive role, allowing you to enjoy long-term clean and healthy smiles. Learn more about dental hygienists and the quality dental care they provide to our valued patients.
What Is a Dental Hygienist?
A dental hygienist is a valued member of the healthcare workforce. According to the American Dental Hygienists Association (ADHA), dental hygienists are licensed oral health professionals who focus on the prevention and treatment of oral diseases to protect their patients' oral and overall health.
Dental hygienists complete a college or university dental hygienist program and must pass a board exam and a state clinical exam. As licensed professionals, hygienists perform most of their duties independently, unlike dental assistants, who work directly under the supervision of licensed dentists.
What Does a Dental Hygienist Do?
Dental hygienists provide their patients with the best care each day. They are dedicated to the prevention and treatment of oral health problems and educating their patients on proper oral hygiene practices for long-term healthy smiles. Dental hygienists provide a range of clinical procedures to patients and work alongside dentists and dental assistants.
While dental hygienists do not diagnose oral health conditions, they conduct clinical and laboratory diagnostic tests to provide to the dentist for evaluation. Moreover, they perform routine and deep cleanings, flag trouble spots that could develop into cavities, take and interpret dental x-rays, take impressions of your teeth, apply preventive material such as sealants and fluoride, discuss your diet and how it affects your oral health, and much, much more.
Quality Dental Care in El Segundo and Lomita
At Avalon Dental Care, we value our dental hygienists and appreciate the vital role they play in the smooth operation of our practice and in providing our valued patients with unparalleled care. When you visit our office, please take a moment to get to know our dental hygienists and let them know how appreciated they are. Our team looks forward to providing you with the exceptional dental care you deserve!
Share This Story, Choose Your Platform!